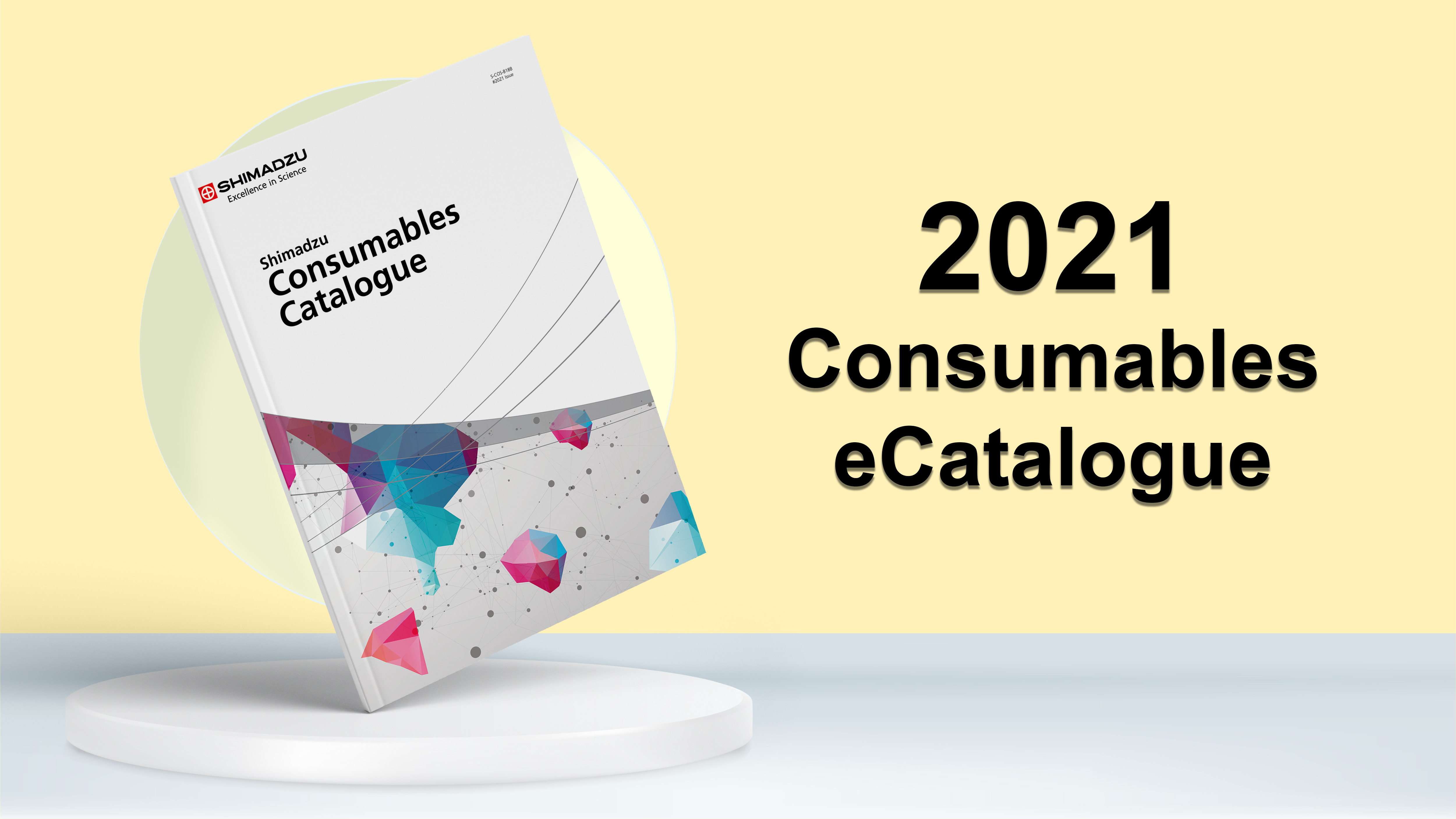 Shimadzu Consumables Interactive Catalog
Browse Shimadzu consumables products easily right from your computer, tablet or phone.

Designed to be user friendly, easy-to-navigate contents page with a click, you can promptly and easily source the right product for customer's application.
What you can do with our interactive consumables catalog:
Option to print specific page(s).

Download entire catalogue or specific page(s).

URL link for a specific page for you to send to your customer.

Bookmark function that allows you to easily access your favorite pages on the eCatalogue.
We trust you will find our catalog informative and convenient.